CHUM 2015 Fall Assembly
November 10 - 11 | Glen Avon Presbyterian Church
Featuring Lisa Sharon Harper,
Sojournors Chief Church Engagement Officer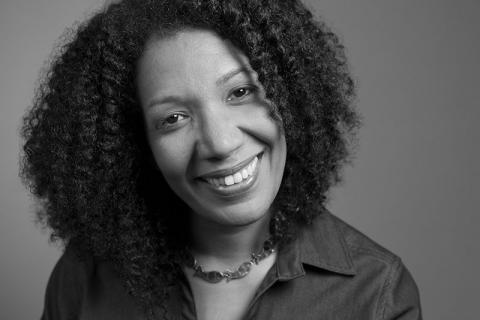 Lisa Sharon Harper, Sojourners' senior director of mobilizing, was the founding executive director of New York Faith & Justice—an organization at the hub of a new ecumenical movement to end poverty in New York City. In that capacity, she helped establish Faith Leaders for Environmental Justice, a citywide collaborative effort of faith leaders committed to leveraging the power of their constituencies and their moral authority in partnership with communities bearing the weight of environmental injustice.
Harper's faith-rooted approach to advocacy and organizing has activated people across the U.S. and around the world to address structural and political injustice as an outward demonstration of their personal faith.

Sojourners are Christians who follow Jesus, but who also sojourn with others in different faith traditions and all those who are on a spiritual journey. We are evangelicals, Catholics, Pentecostals and Protestants; progressives and conservatives; blacks, whites, Latinos, and Asians; women and men; young and old. We reach into traditional churches but also out to those who can't fit into them. Together we seek to discover the intersection of faith, politics, and culture. We invite you to join, to connect, and to act.

CHUM is a 501(c)(3) nonprofit human services agency sponsored and governed by 39 Duluth congregations. CHUM began in 1973 when ten Central Hillside congregations pooled resources to assist low-income people in Duluth.The organizational goals are to provide basic needs services for homeless and marginalized members of our community while working to effect changes which will eliminate the need for our services.
Lakeside Food Shelf
| | | |
| --- | --- | --- |
| Faith Lutheran Church at 1814 N 51st Ave. E. | | |
| Food Distribution | | |
| Monday | 11 | 1 |
East Food Shelf
| | | |
| --- | --- | --- |
| 120 N. 1st Ave West | | |
| Food Distribution | | |
| Wednesday | 10 | 1:45 |
| Wednesday Evening | 3:30 | 6:30 |
| Friday | 10 | 1:45 |
East Food Shelf
| | | |
| --- | --- | --- |
| Donations Accepted | | |
| Monday/Tuesday/Thursday | 9 | 2 |
| Wednesday/Friday | 9 | 3 |
West Food Shelf
| | | |
| --- | --- | --- |
| Our Savior's Lutheran Church | | |
| at 4831 Grand Ave. | | |
| Food Distribution | | |
| Tuesday/Thursday | 11 | 2 |
West Food Shelf
| | | |
| --- | --- | --- |
| Donations Accepted | | |
| Tuesday/Thursday | 11 | 2 |